How women are copying Kylie Jenner by DISSOLVING fillers
Share this article
In this recent article in the Daily Mail, Dr Nyla and one of our clients Jade Katy are discussing the recent trend to revert back to a more natural look by dissolving lip fillers.
Kylie Jenner shocked fans when she suddenly got rid of her trademark plump pout after years of wearing fillers.
And it seems fans are now following suit, with one surgeon reporting a 30 per cent rise in patients requesting to have their fillers removed.
Dr Nyla Raja of The Medispa in Wilmslow, Cheshire, says we have the trendsetting beauty guru to thank for an influx of women returning to the natural look.
The new trend, she explains, is for a less augmented border and a more neutral fullness in the centre of the lips.
Fitness model Jade Katy, 26, from Manchester has undergone the procedure and says she feels more comfortable in her own skin than ever before after reverting to her natural look.
Fitness model and mother-of-one Jade Katy spent around £6,000 on lip fillers over six years (left), but recently had them dissolved after deciding to embrace the natural look (right)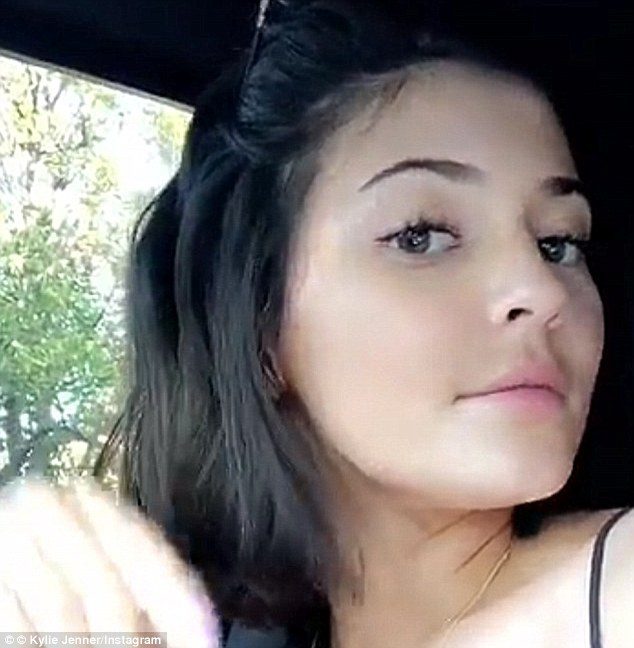 Kylie Jenner looks dramatically different in snaps taken since she had her fillers removed (pictured). It is believed the 21-year-old is inspiring other young women to follow suit.
She told MailOnline: 'I started only small with about 0.5 ml but the more I thought that the effect had worn off the more I went back for more.
'The initial effect wears off so quickly that I didn't think I still had filler in my lips at some point just because they didn't look swollen, it became ridiculous like I couldn't see what was in the mirror in-front of me.'
Jade Katy now. The first-time mum decided to get her lip fillers dissolved because she wanted to set a good example to her six-month-old daughter (pictured)
Jaded added: 'My friends and family tried to discourage me but it was something that I wanted to do and it almost became a comfort blanket to me to boost my confidence every few months.'
Eventually, she decided to get them dissolved because she wanted to set a good example to her six-month-old daughter.
'After having her, I realised I wanted her to grow up and know how absolutely beautiful she is naturally and how she didn't need to drastically change her face like I did,' Jade explained.
'I also grew to hate the photos of us together as all I could see was lip filler and from the side I had the famous duck lips, it looked ridiculous and I started to ask my boyfriend to stop taking photos with me in them.'
Kylie Jenner with her plumped-up pout. The beauty guru and Instagram influencer recently revealed she had decided to have her fillers removed shortly after becoming a mother
She visited Dr Nyla's clinic in Cheshire and finally had her fillers removed after almost six years of wearing them.
The process involves a needle injection to dissolve the filler, with visible results after between 24 and 48 hours.
Jade said: 'I think Kylie Jenner looked stunning before [having the fillers removed] but I also think, like myself, as a new mum she maybe had her daughter's interests at heart as well as doing it for herself.
'I'm really glad that such a huge influence, especially to young girls, is showing that you don't need fillers to be confident in your own skin.
'I really hope that more and more girls see that they don't need to save up hundreds of pounds and go through pain to be beautiful as they absolutely already are.'
To read the article, head to the Daily Mail website here.