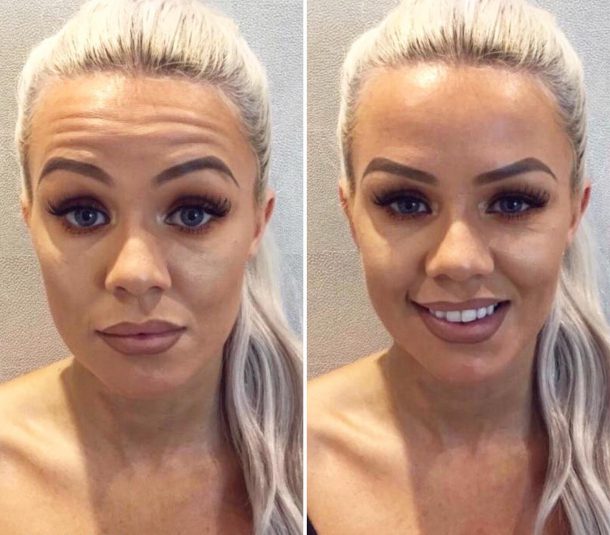 If you're looking for a treatment that can reduce the appearance of fine lines, wrinkles and other facial concerns, then we recommend Botox – a safe treatment that prevents new lines from forming, and lessens the effects of current ones. But what exactly is Botox? How does it work? What other benefits does it offer? Well lovely readers, we recommend you check out this blog to find out…
What Is Botox?
Botulinum toxin, or Botox, is a purified protein that works by blocking nerve signals in muscles, when injected into them. This temporarily freezes the muscle, ensuring movement is minimised, softening current wrinkles and lines, and preventing future ones from forming. 
Botox works on wrinkles that are caused by muscle movement, known as dynamic wrinkles, or ''expression lines''.  The most common dynamic wrinkles that Botox can treat include horizontal lines on the forehead and crow's feet around the eyes. These lines are typically caused by smiling, frowning and squinting, among other facial expressions. In contrast, Botox will not work on fine lines and wrinkles caused by sagging or loss of volume in the face. These are known as static wrinkles, and are better treated with dermal fillers to restore vitality and plumpness – another great treatment we offer.
As you can see below, our client has seen a marked improvement after her Botox treatment on her forehead:
What Does Botox Work Best On?
Frown Lines.

Crow's Feet.

Bunny Lines.

Necklines.

Marionette Lines.
Botox can also be used to treat medical conditions such as migraines, excessive sweating and facial flushing.
This client used Botox for his crow's feet:
Our Process – What Happens During A Botox Treatment?
We will invite you in for a complimentary consultation with Doctor Nyla to discuss the areas you would like to treat, and the reasons for doing so. We will explain the treatment in detail, ensuring you fully understand the procedure.

Should you wish to proceed following careful thought and consideration, we will then apply an optional numbing cream to reduce any possible discomfort, as well as disinfecting your skin for cleanliness. 

Doctor Nyla will use her specially-developed technique to administer a controlled amount of anti-wrinkle injection into the client using a small needle.

The treatment usually takes no longer than 15 minutes, so is perfect for those with busy schedules and no time to waste.

Results are fully formed within 2 weeks, and your beautiful face will have never looked better.
Depending on the clients, the effects of Botox will last approximately 3-6 months.
"After years of being conscious of my frown lines I finally found the perfect person to fix them. I went to Doctor Nyla for my anti-wrinkle injection treatment and couldn't be happier with the results." – Charlotte Metcalfe, MUA
What Are The Benefits Of Botox?
It's a relaxing treatment that requires no downtime.

It's a quick and easy procedure that doesn't interfere with your daily life.

Prevents new lines and wrinkles from forming, while lessening the appearance of current ones.

Results only take 2 weeks to show fully, boosting your beauty, self-esteem and self-confidence.
In her review of studies that consider the effects of anti-wrinkle injections on facial wrinkles, researcher Bagus Komang Satriyasa concludes that, ''Botox is a good safe medication in reducing facial wrinkles.'' (Botulinum toxin (Botox) A for reducing the appearance of facial wrinkles: a literature review of clinical use and pharmacological aspect; 2019). 
Chloe Adair, one of our favourite influencers, couldn't stop smiling after her latest treatment:
Call us today on 01625 324061 or email ask@drnyla.com for more information on Botox treatment in Cheshire and at our other clinics. With her recent win as Top 'Cosmetic Clinic Award in the UK 2019', you won't find a better cosmetic clinic out there, or one more dedicated to client safety and care.