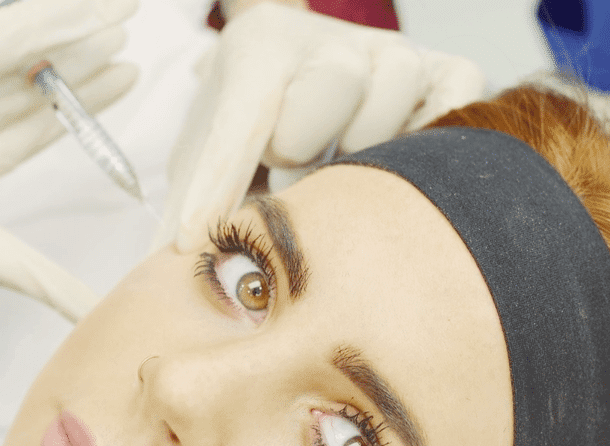 Best Botox Aftercare
Share this article
The results from botox treatment can restore the confidence you may have lost over time. After administering anti-wrinkle injections for over 18 years and having performed over 100,000 procedures, our team are highly skilled in administering 'BOTOX' treatments and consistently creates amazing results that are natural-looking and subtle, yet still give your features a boost. People may wonder why you're looking so great, but they'll never know (unless you tell them).
So you've decided to get some Botox injection to smooth out some wrinkles and fine lines. 
Or maybe you're still considering it but are curious as to what Botox aftercare looks like? Here are the recommendations Dr. Nyla always gives out to her patients for what happens post-Botox treatment. The aftercare of any treatment is important so you know what to expect and how to maintain optimum results.
We can break down the Botox aftercare into 4 different pillars;
CLEAN. Using a gentle cleanser and lukewarm water to clean the face for the following 72 hours post-treatment. Dry the treated skin gently and make sure your hands are clean when touching the area.
HEAL. We recommend using serums which contain antioxidants to help heal the skin. These products can help soothe the skin. By soothing the skin, it will lessen any irritation you may feel.
HYDRATE. It's common to notice your skin feeling drier than normal after Botox injections. We suggest using products with hyaluronic acid to hydrate and restore your skin. Hyaluronic acid is naturally occuring in the body and draws moisture to the skin.
MAKEUP. Dr. Nyla recommends you avoid using makeup for 24 hours after the procedure. Do not apply any makeup with a brush; and especially if it's not clean.
Are there any side effects?
As with any medicine, there are possible side effects. It's good to be aware of the potential effects of Botox injections, but remember these are potential. Not everyone will notice these effects. If you do notice any side effects, these are likely to appear in the first few days post-treatment.
The most common side effects are headaches, slight drooping of the eyelid, redness of the skin or local muscle weakness. You may notice some facial pain too, but none of these effects last long. Other side effects from the injection involve bruising, redness, swelling or a stinging sensation to the treated area. In extremely rare cases, there has been a report Botox spreading from the targeted muscle which can cause adverse reactions. These include muscle weakness and difficulty swallowing. However, these adverse reactions are very rare, With our qualified experts, these effects are lessened more.
What to avoid post-treatment
We take the utmost care and precision with sterile equipment to give you the best results. We know how to maintain a natural look whilst reducing the appearance of wrinkles is something we have become experts in. However, the road to smooth skin doesn't end after the procedure. Below are some of the key things Doctor Nyla suggests you avoid as part of your Botox aftercare. This way, your skin is in the best condition for healing.
For a minimum of 3 days post-treatment, avoid using anything perceived as 'active' skincare. This includes products which contain Retinol, Vitamin C, Hydroxy Acids or Beta Hydroxy Acid.
For 24 hours, avoid sunbathing, intentional direct sunlight and tanning beds.
Stay away from swimming for 24 hours post-treatment.
Avoid any exercise or strenuous activity for 24 hours after your treatment. Workout environments and sweating can contain harmful bacteria which could cause adverse reactions to your skin around the injected area.
On the day of your treatment, avoid excessive alcohol.
Try not to lie face down following your treatment.
How long is the normal recovery time?
There is no downtime with anti-wrinkle injections, although patients may be advised to stop taking medications such as aspirin prior to the appointment to minimise chances of bruising.
Anti-wrinkle Injections with Doctor Nyla
We have countless patients who come in for Botox injections regularly. As a result, this gives us confident that we can reduce your fine lines and wrinkles in a safe, clean environment. Taking care of your skin post-Botox is something which we run through whenever you come to visit.
If you're interested in receiving Botox injections, come visit us at our flagship clinic; Medispa Cheshire
Call us on 0800 009 6661 or email [email protected] for more info or book your consultation.